Due to the concerns of COVID-19, we will not meet at our physical location until further notice.
Men's Ministry of Crossroads Church
The Men's Ministry of Crossroads Church exists to encourage and equip men to discover who they are in Christ and walk out their identity every day. We do this by providing regular events and small groups that create a community of men who remind each other what it means to be a man in Christ's Kingdom.
Connect with Crossroads Men on Facebook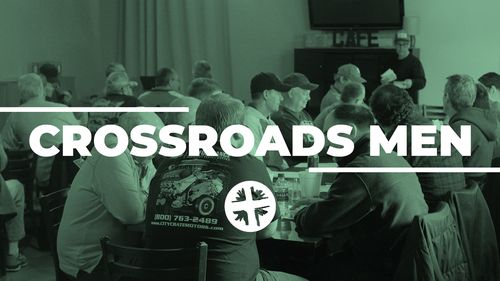 NEW Facebook Group

Join the newly launched Facebook Group "Crossroads Men" to stay connected,
be encouraged and have a place to share throughout the week.
Awaken Men's Bible Study
Thursday's | 6:30am-8:30am | Crossroads Cafe
Our Awaken Men's Bible Study is a great place for men to gather, read scripture, discuss life, and pray.
We meet 50 our of 52 weeks a year. Many men come a grab breakfast and catch as much of the study and fellowship as they can before leaving for work. Come join us!
Family Game Night
Every Monday | Crossroads Cafe' | 6:30pm
The Men's Game Night is open to every man in the church and is a great time to connect with other guys. There are a great variety of games that we will play and always a lot of fun! Bring a bag of chips or some soda and join us! We meet every Monday.
Men's Breakfast
3rd Saturday of each month | 8:00am | Crossroads Cafe
Come to the Men's breakfast from 8:00am - 10:00am in the Crossroads Cafe.
We'd love to hear from you. Fill out the form below to get started.