Due to the concerns of COVID-19, we will not meet at our physical location until further notice.
Director of Children's Ministry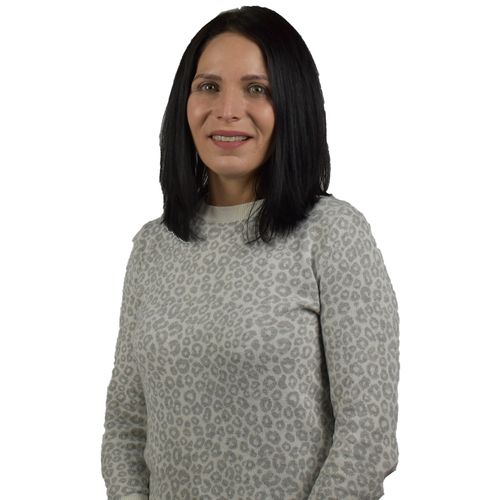 We know right now is a time of uncertainty. Things are changing hourly and a lot is unknown. We want to connect and build you up during this time! Even though the building is closed, the Church is open and we are here for you through every bit of this journey!

The Gift of Time
The one thing we are certain of is that God knew this day would happen and because he loves us so much, he has given us one powerful gift, the gift of time! Between school & sports, after school activities & practices we are so busy that sometimes we miss opportunities. Take this time, this opportunity to speak life into your family! Make family discipleship a priority while you have the time to do it!

2 Timothy 1-7 "For the Spirit God gave us does not make us timid, but gives us power, love and self-discipline."

With changing circumstances, roles & responsibilities, remember that God doesn't call the equipped, he equips the called! You can do all things in Christ who gives you strength! (Philippians 4:13)

Like our Crossroads Kids Facebook Page to stay connected by keeping you children engaged with weekly bible lessons, fun family challenges & encouragement!

Our Mission & Ministry hasn't changed, just the way it's communicated! We miss seeing your children's smiling faces each week! Please stay engaged!

Below are videos & family devotionals available for your family each week!

We love you, we're here for you, and with God's help we'll pull through this together!

Kim, Keri & Cindy
Crossroads Kids is an exciting ministry designed specifically for our Nursery through 5th grade children. We feel honored to partner with parents to provide a foundation of truth that will lead our kids into a growing relationship with Jesus Christ.
Crossroads Nursery is staffed with loving teachers in each service. Familiar faces offer babies the security & love they desire. We take pride in providing a safe, loving environment for Children of all ages.
Our toddler/walker class is designed for little ones 12 months thru 2 years old that are actively walking. The twos classroom is for two year olds and three's not yet potty trained. We learn about God's goodness and the world around us through play, bible time, prayer, songs & crafts.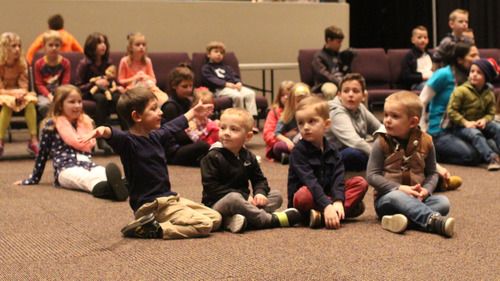 Preschool classes serve children who are three–five that are not yet in Kindergarten. We offer classes that feature fun activities including Bible teaching, crafts and praise & worship in an atmosphere of God's goodness.
Elementary classes experience large group interactive worship & prayer with bi-weekly puppet skits. Our bible lessons are creatively taught in age appropriate small group classes to create an atmosphere where children can grow with God while building relationships with leaders and friends.
We believe in raising kids to be warriors and to stand strong in their faith.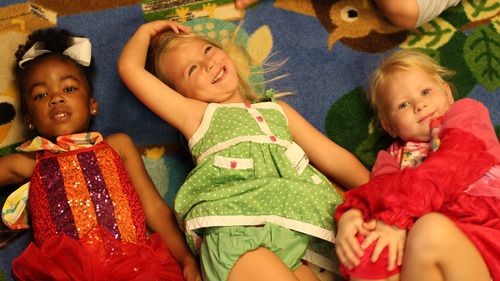 Safety is a top priority at Crossroads. We use a secure check-in system to offer parents a feeling of confidence that their children are in excellent care while they are in our programs at Crossroads. All volunteers that work with children attend safety training & have a current background check. We strive to create an atmosphere where children can grow with God while building relationships with leaders & friends in a safe, engaging environment.
For the protection of all children and volunteers, we ask that you please not place your child in our program if they have experienced the following (or any other signs) of illness within the last 24 hours:
fever
rash
runny nose
cough
diarrhea
Ways to stay connected with us